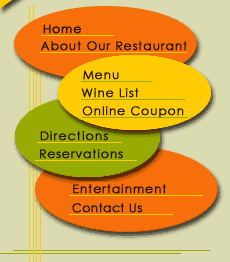 Whether looking for a night club or just arroz con pollo for a great meal, make Bolero your choice.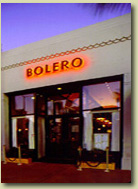 Bolero restaurant and grill, like the sounds of its namesake, has an irresistible place in the world of cuisine, South Beach nightlife, Miami cuisine, entertainment and song. It breathes grace, pulsates with rhythmic vitality, glows with color, warms the heart and enchants the imagination.

Diners enjoy a wonderful culinary experience with excellent service with a fusion of Caribbean, Cuban and Asian cuisine. Intense flavors and spices light your fire in more ways than one.

Bolero
661 Washington Avenue,
South Beach, FL 33139
email: info@bolerosouthbeach.com
Copyright 2001 - All Rights Reserved
Site Created and Maintained by Sitanium Designs